Click on the link below and get puzzling!
After enjoying your free puzzle pdf, why not take out a subscription today and get your favourite puzzles delivered directly to your door every month.
Find out more
now on our great puzzle offers!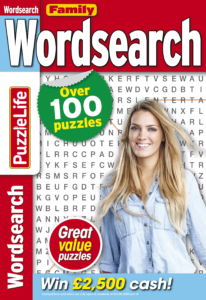 If it's fun family wordsearches you're after, then Family Wordsearch is just for you. You'll find recipe puzzles, readers' puzzles and a whole host of super themed wordsearches. With more than 100 puzzles and a super £2,500 cash competition in every issue, Family Wordsearch is fantastic value too.