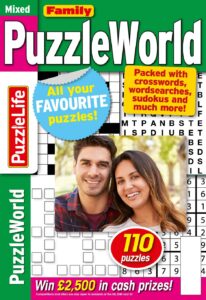 If it's a great value straightforward selection of well-loved puzzles you're looking for, then Family PuzzleWorld is right up your street. Wordsearches, sudokus, crosswords, wordsearches, codewords and a whole lot more are packed into its pages – alongside a super cash competition every month.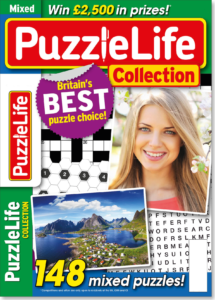 Our premier puzzle title, PuzzleLife Collection contains 148 puzzles with a greater variety than any of our rivals – and it's better value too. Puzzles easy and hard include crosswords, cryptics, mazes, quizzes, wordsearches and a whole lot more. There's also £2,500 in prizes up for grabs every month.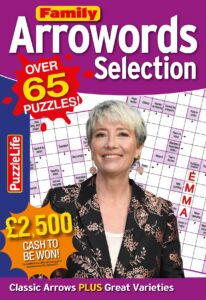 Family Arrowords Selection
Family Arrowords Selection is the first arroword magazine on the market to give the solver larger squares to allow for easier solving. There are lots of fun arroword variations too, including star arroword, anagram arroword, code arroword and more. Add in the £2,5000 competition in every issue and it's a surefire winner.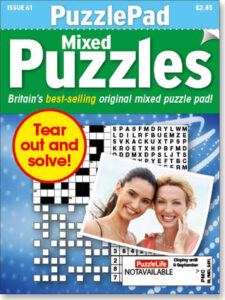 Crosswords, wordsearches, codes, criss crosses and a whole lot more – PuzzlePad Mixed Puzzles is a great new concept in puzzle magazines: a chunky pad of puzzles that you can tear out and solve on the go. Its 288 pages are simply packed with a galaxy of brain-teasing puzzles of all difficulties from easy to fiendish.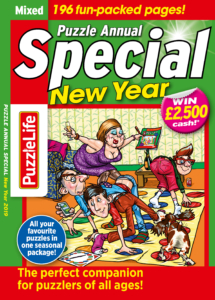 Puzzle Annual Special contains a mixture of your favourite puzzles, from wordsearches, crosswords, codewords, sudoku to anagrams, picture puzzles and so much more. There will also be a share of £2,500 cash to be won with each edition.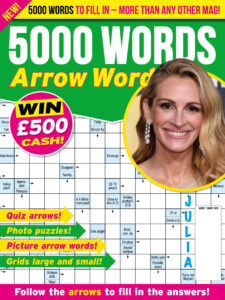 5000 Words Arrow Words is a new magazine that's absolutely crammed full with arrow words, with more than 5000 words to input. Our team of puzzle experts reckon that's more than any other arrow words magazine in Britain. The magazine contains regular arrow words, themed puzzles, Quiz arrows and picture themes among others. There is also a super cash competition in every issue, so don't forget to enter to stand a chance to win £500 cash.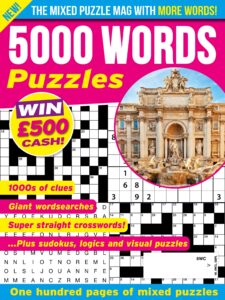 5000 Words Puzzles is a new magazine that's crammed with word-based puzzles – and more than 5000 words to fill in. We reckon that's more than any other mixed puzzle magazine in Britain! You'll find a unique selection of puzzles to keep you entertained through the month, from regular crosswords, codewords, skeletons and great new puzzles. There is also a chance to win £500 cash in every issue.