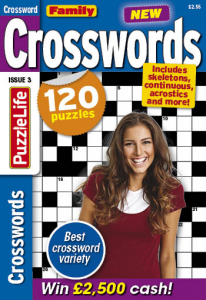 Family Crosswords contains dozens of straight crossword puzzles as well as a unique mix of fun crossword variations, including skeleton, backwords, spiral, round the bend, hourglass and lots more. And with a super £2,500 cash competition in every issue, Family Crosswords is fantastic value too.
Lucky Seven Crossword Collection
Lucky Seven Crossword Collection is Britain's best-selling giant crosswords magazine – and no wonder. Its 132 pages are packed with mega crosswords featuring straightforward clues and a smattering of anagrams. For easy-to-read giant crosswords and a £2,500 cash competition, you can't do better than Lucky Seven Crossword Collection.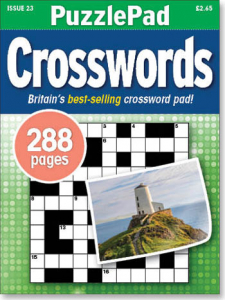 PuzzlePad Crosswords is your handy tear-out-and-solve pad of brain-teasing puzzles. Its 288 pages are crammed with entertaining crosswords, making PuzzlePad Crosswords unbeatable value as well as the perfect pocket-sized format for solving puzzles on the go.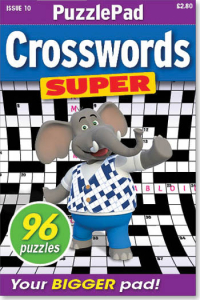 PuzzlePad Crosswords Super
PuzzlePad Crosswords Super is a large format chunky pad of puzzles that you can tear out and solve. PuzzleLife PuzzlePad Criss Cross's 96 puzzles are a hand-picked selection of crosswords to keep you on your toes, making it just the thing for the puzzle fan who's on the move – or who fancies sitting down to solve a pad of puzzles!