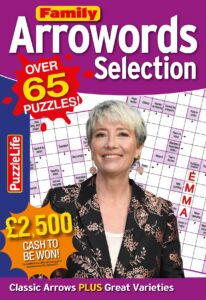 Family Arrowords Selection
Family Arrowords Selection is the first arroword magazine on the market to give the solver larger squares to allow for easier solving. There are lots of fun arroword variations too, including star arroword, anagram arroword, code arroword and more. Add in the £2,5000 competition in every issue and it's a surefire winner.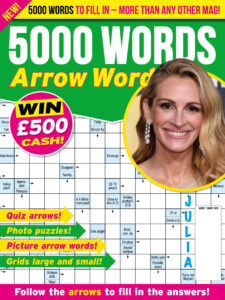 5000 Words Arrow Words is a new magazine that's absolutely crammed full with arrow words, with more than 5000 words to input. Our team of puzzle experts reckon that's more than any other arrow words magazine in Britain. The magazine contains regular arrow words, themed puzzles, Quiz arrows and picture themes among others. There is also a super cash competition in every issue, so don't forget to enter to stand a chance to win £500 cash.