Click on the link below and get puzzling!
After enjoying your free puzzle pdf, why not take out a subscription today and get your favourite puzzles delivered directly to your door every month.
Find out more
now on our great puzzle offers!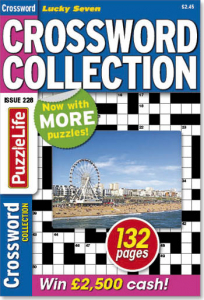 Lucky Seven Crossword Collection is Britain's best-selling giant crosswords magazine – and no wonder. Its 132 pages are packed with mega crosswords featuring straightforward clues and a smattering of anagrams. For easy-to-read giant crosswords and a £2,500 cash competition, you can't do better than Lucky Seven Crossword Collection.